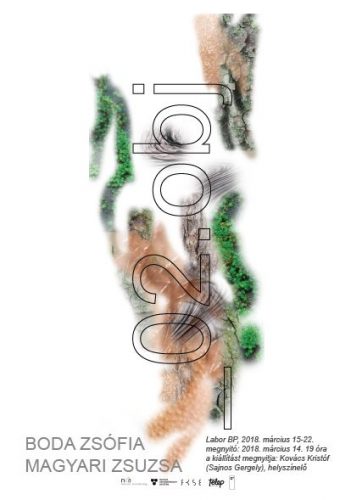 _02.obj
Boda Zsófia és Magyari Zsuzsa kiállítása
Megnyitó: 2018. március 14. 19:00
A kiállítást megnyitja: Kovács Kristóf (Sajnos Gergely), helyszínelő
A CGI objektumok megtévesztésig hasonlítanak az általunk ismert realitásra. A generált színek, formák, textúrák elképesztő finomsággal utánozzák az eredetit. Valós tárgyaink 3D modellként tökéletesen megállják a helyüket a technika által teremtett valóságukban, ahol a fizika törvényei ismeretlenek. A CGI által nyújtott lehetőségek túlmutatnak az egyszerű utánzáson, illetve a technológia már meghaladta a neki teremtett műfaji korlátot. A virtuális tárgyak egyre kifinomultabbak lettek, ezáltal megnövekedtek az olyan összetett vizuális effektusok, amelyek korábban elképzelhetetlenek voltak. Mindezek mellett ezek a hatások már nem tekintik feladatuknak a természet önmagáért való tükrözését.
Ennek a technológiai fejlődésnek legkevésbé sem az ember áll a középpontjában. Ez a fajta emberi jelenlét nélküli antropocén környezet a megfigyelés és a képzelet közötti intimitás megteremtését segíti elő.
Az így létrejövő megfoghatatlan tér elemeiben ugyan megegyezik a valósággal, de inkább kombinálja, vegyíti, illetve variálja a realitást. Tehát a valóság szabályaiban élő tárgyak egy hatásoktól mentes, megfoghatatlan környezetbe kerülnek.
Boda Zsófia és Magyari Zsuzsa "_02.obj" címre keresztelt projektje a képzőművészet eszközeivel egy ilyen típusú digitális environmenttel és a hozzá kapcsolódó kérdésekkel foglalkozik .
_ _ _
CGI objects deceptively resemble the reality we are familiar with. The generated colours, shapes, and textures imitate the original equivalent with astounding delicacy. Our palpable objects stand their ground perfectly in our simulated reality, where the laws of physics are unknown. The possibilities provided by CGI go beyond the simple imitation, moreover technology exceeds the boundaries of its genre. The virtual objects have become more and more sophisticated and detailed, hereby visual effects multiplied which was unimaginable before. Besides all this these effects needn't reckon to mirror nature for its own sake as their duty.
This technological development doesn't put the human in its center in the least. This kind of humanless anthropocene environment helps in the creation of intimacy between observation and imagination.
Though the incomprehensible space coming into existence such way ranges with reality in its elements, but it rather combines, mixes and varies it. Therefore objects existing in the laws of reality get into an intangible environment devoid of effects.
'_02.obj' the project of Zsófia Boda and Zsuzsa Magyari conquers this kind of environment and the questions surrounding the topic with the tools of fine arts.
artists: Zsófia Boda and Zsuzsa Magyari
date: 14th-22nd of March 2018.
opening: 7pm 14th of March 2018.
The exhibition will be opened by Kristóf Kovács (Gergely Sajnos), crime scene investigator.
_ _ _
A kiállítás megtekinthető: 2018. március 14 – 22.
_ _ _
A kiállítás a Nemzeti Kulturális Alap és a Telep Galéria támogatásával jött létre.
http://www.nka.hu/