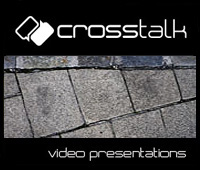 Monthly one videoartist will be invited.
The aim of this program is to promote hungarian and external video artists and to help video art to became part of the art commerce in Hungary too.
Invited Artist: Andreas Fogarasi
Bécsben született. A bécsi Képzőművészeti Akadémián művészeti, az Iparművészeti Főiskolán pedig építészeti tanulmányokat folytatott. A dérive – Zeitschrift für Stadtforschung társkiadója. Bécsben él és dolgozik.
2007-ben, a Kultur und Freizeit (Kultúra és szabadidő) projektjével, amelynek kurátora Timár Katalin volt, a Velencei Nemzetközi Képzőművészeti Biennálék történetében először a Magyar Pavilon nyerte a legjobb nemzeti pavilonjának járó Arany Oroszlán díjat.
A Kultur und Freizeit projekt a mai Budapest kultúrházainak állapotát vizsgálta egycsatornás videók sorozatában, melyek szeparált, a nézőket ugyanakkor fizikai és strukturális értelemben is magában foglaló fekete dobozokban kerültek bemutatásra.
Further information:
http://www.crosstalk.hu/2009_site/2009_video_en.html
or Adrien Török: adrien.torok@gmail.com