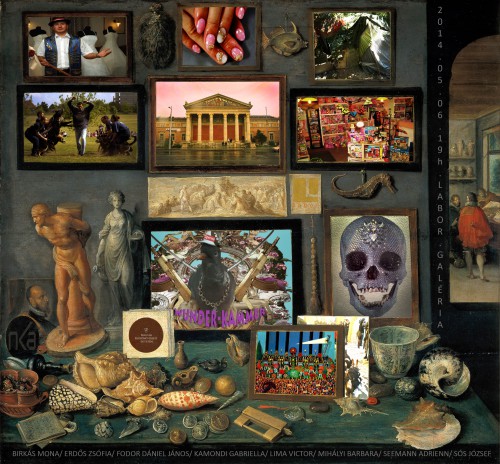 Wunder-kammer
Exhibitors: Birkás Mónika, Erdős Zsófia, Fodor Dániel János, Kamondi Gabriella, Maria Lima Victor, Mihályi Barbara, Seemann Adrienn, Sós József
Vernissage: 6th May 2014.
Opening hours: every weekday 4-7 pm
In the last few years in Budapest many exhibitons have dealt with the idea of the cabinet of curiosity. The students of the third class of the Intermedia department try to reflect with their works on this conception through the analyzation of the present of the hungarian nation. How can someone declare the uniqueness of something? How can the literature of different political sides function on one shelf? What is the meaning of the religion nowadays?
As part of the exhibition in the Labor Gallery the artists organize a lecture, a fossil making workshop, and at the last day of the event a last supper from food with close expiration date for their kind visitors.