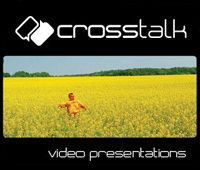 Monthly one videoartist will be invited.
The aim of this program is to promote hungarian and external video artists and to help video art to became part of the art commerce in Hungary too.
First invited artist: Endre Koronczi
Endre Koronczi finished the Hungarian Academy of Fine Arts in 1990, Department of Graphic Desig. He's first works where concerning about the problematics of documentary photographie.
In he's performances and videos is looking for the absurd situations and the tension provoked by the absurdity.
In one of his video's called "Endre Koronczi and the Enemy" probes issues concerning the nature of the enemy and the mechanism of its birth. The existence of the enemy is just as inevitable at a personal level as at the level of entire cultures. The experience indicates that it is primarily the assaults from within that threaten us. This assumes that the enemy is within us. New techniques are required to define it, rendering its identification and the battle against it completely different in nature. But who are we fighting against? "Who" or "what" poses the greatest of threats for us? Are our enemies real or just invented adversaries? How do we defend ourselves against our destinies, for instance? Do we have to defend ourselves, and how? Will it keep existing at all if we learn to defeat it? An enemy that we can destroy ceases to be an enemy, therefore the enemy is undefeatable by nature!
Further information:
http://www.crosstalk.hu/2009_site/2009_video_en.html
or Adrien Török: adrien.torok@gmail.com