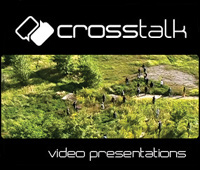 Monthly one videoartist will be invited.
The aim of this program is to promote hungarian and external video artists and to help video art to became part of the art commerce in Hungary too.
Second invited artist: Katarina Sevic
Katarina Sevic, (born 1979, Novi Sad, Yugoslavia) lives and works in Budapest.
She graduated at the Hungarian University of Fine Art, Intermedia Department.
In her work she utilizes and integrates diverse strategies of observation and communication, testing the interrelations of public/private realms. She is interested in creative research methods and realizes work in conceptual installation, video and photography.
She has been active in diverse collaborative projects such as art-spaces Dinamo and Impex and Die Planung / A Terv publications.
Selected exhibitions: Kunstlerhaus Bethanien, Berlin, Germany; Apexart Gallery, New York, USA; Skuc Gallery, Ljubljana, Slovenia; Loop festival, Barcelona, Spain; Studio Gallery, Budapest; Knoll Gallery, Vienna and Budapest; Remont Gallery, Belgrade, Serbia, etc.
During the talk, the photo and video-documentation of the work entitled 'Social Motions' will be presented. Sotial Motions was a public-space intervention with the participation of about 150 volunteers. The artist will tell about her motivation and the conditions of the project's development.
(project info: www.skulpturenpark.org)
Further information:
http://www.crosstalk.hu/2009_site/2009_video_en.html
or Adrien Török: adrien.torok@gmail.com